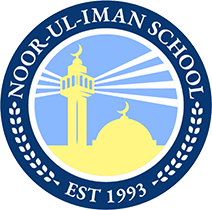 2022-2023 Uniform Information
Lands' End is our provider of formal school uniforms and gym uniforms, providing quality merchandise and a cash-back program for the school. You may order online or by phone. East Essence is our provider for the girls gym shirts (grades 4-11). You may order online using the link below.
Lands' End Online

NUI's Preferred School Number: 900163379
Create an account or sign in to your current account. Include your student and school information in "My Account".
Create a student profile for each child and start shopping with your personalized product checklist.
All uniforms that require an embroidered/printed logo must be purchased from Lands' End.

Lands' End Order by Phone

1-800-469-2222
Consultants are available 24/7 for assistance
You can custom order for sizes only by phone.
Boys Gym Uniform Update
Lands' End Boys Long Sleeve Essential T-shirts (gym shirt) is currently on backorder (short sleeve is available at Lands' End)

This year we will be substituting the shirt with Custom Ink.
To purchase email mainoffice@nuischool.org
Girls Gym Uniform Update
East Essence is our provider for the girls gym shirts (grades 4th-11th).

Girls entering Grades 4 and 5 can purchase gym shirts from East Essence or Land's End.
To purchase email mainoffice@nuischool.org
High School Girls
In addition to Lands' End uniforms, high school girls are permitted to wear plain navy blue abayas/jilbabs on Formal Uniform Days.
Jilbabs must be loose-fitting and have no contrasting logos/designs.
Students are not allowed to wear abayas/jilbabs on gym days.
Students may purchase one of the following maxi dresses
Students may purchase one of the following underscarves