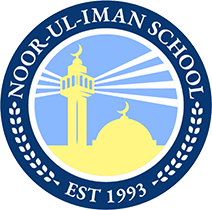 Uniform Overview
Formal Uniform
Please click the appropriate formal uniform guidelines link(s) below for your child(ren)'s specific grade level to familiarize yourself with the uniform requirements before ordering:
KG – 3rd Formal Uniform Guideline
4th – 5th Formal Uniform Guideline
6th – 8th Formal Uniform Guideline
9th – 12th Formal Uniform Guideline
Gym Uniform
Gym uniforms are available on the Lands' End website. For girls in grades 4 to 11, a new, modest, gym shirt will be offered through Verona. Please check Schoology or email the Main Office for more details.

How to order from LANDS' END
Noor-Ul-Iman School Preferred School Number: 900163379
Create or sign in to your account. Include your student and school information in "My Account" (or find your school using the Preferred School Number Search: 900163379). Start shopping with your personalized product checklist.
Phone: Call 1-800-469-2222 and reference your student's Preferred School Number 900163379, grade level and gender. Consultants are available 24/7 for assistance.
In-Store: Visit your local Lands' End at any Sears store. Associates can help you with sizing information, and you can place your Preferred School order online via the store kiosk. No logo'd merchandise is available in the store. Gift cards cannot be used in Lands' End at Sears.
Some important things to know:
Earn up to 3% for our school! Join the Lands' End School Rewards Program!
Lands' End Unconditional Guarantee
Guaranteed. Period.®
The Lands' End guarantee has always been an unconditional one. It reads: "If you're not satisfied with any item, simply return it to Lands' End at any time for an exchange or refund of its purchase price." They mean every word of it. Whatever, Whenever. Always. But to make sure this is perfectly clear, they've decided to simplify it further: Guaranteed. Period.®
If you have any questions about the ordering process, please call 800-469-2222 or visit landsend.com/school.
Don't forget to sign up on landsend.com/school for email updates from Lands' End. Some special offers include discounts on uniform pieces and logos!