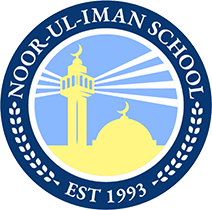 2023-2024 Uniform Information
Lands' End is our provider of formal school uniforms and gym uniforms, providing quality merchandise and a cash-back program for the school. You may order online or by phone. The school is working with a new vendor for the girls gym shirts (grades 4-11). A communication will be sent with more information on this.
Lands' End Online

NUI's Preferred School Number: 900163379
Create an account or sign in to your current account. Include your student and school information in "My Account".
Create a student profile for each child and start shopping with your personalized product checklist.
All uniforms that require an embroidered/printed logo must be purchased from Lands' End.

Lands' End Order by Phone

1-800-469-2222
Consultants are available 24/7 for assistance
You can custom order for sizes only by phone.
High School Girls
In addition to Lands' End uniforms, high school girls are permitted to wear plain navy blue abayas/jilbabs on Formal Uniform Days.
Jilbabs must be loose-fitting and have no contrasting logos/designs.
Students are not allowed to wear abayas/jilbabs on gym days.
Students may purchase one of the following maxi dresses.