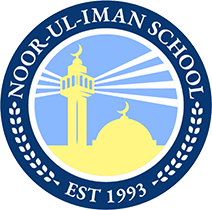 Announcements
Early Dissmissal on Monday, January 17, 2022

Register now for our Virtual Open House for new families on Saturday, January 8, 2022.

School closed on Friday, December 10th for Teacher In-Service day

Join us on Wednesday, December 8 at 6:30 PM for this session. Visit Schoology to register for this session.

Parents register today for this informational session to understand how screen time impacts our minds, hearts and spirituality. The session will take place on 12/3. Check Schoology for more information/registration.

School will be closed November 24-26

Early Dismissal on November 17th and 18th for Parent/Teacher Conferences. Please check Schoology for more information.

Register now for NUI's Virtual Open House this Thursday, November 11, at 6:30 PM.

Join us as Dr. Amaney Jamal talks to our youth to inspire them to get involved and make a difference on November 3rd at 2:15 PM. Please check Schoology for more information.

Join NUI and ISCJ LIT for our annual Ice Skating event on Sunday, October 31st at 6:30 PM at Pro Skate. More information can be found in Schoology.

Join us to cheer on our undefeated soccer team for their 2nd to last game of the season, and bid farewell to our amazing senior soccer players!

Thursday, October 27th @ 4:30 PM at Sondek Park

Picture day is on Wednesday, October 27th for daycare to 12th grade students. Check Schoology for more details.

Join us for food, games, and fun on Friday, October 22 after school!