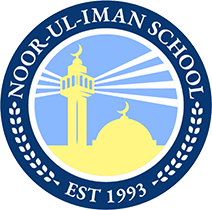 Come and feel the NUI Difference
Until you visit, you won't truly feel what makes NUI special. It's the spirit of this community, the sense of family-like connectedness and commitment to our mission that makes NUI feel like home. Our shared values helps us focus on your child as a whole individual, intellectually, emotionally and spiritually.
The school is located on the premises of the Islamic Society of Central Jersey (ISCJ) in the suburban community of South Brunswick about midway between New York and Philadelphia. On a visit, expect to meet our dedicated faculty and staff while spending time looking in classrooms and touring our facility.
The classroom facilities for Pre-K through twelfth grade students are located in a contemporarily designed school building which has a computer lab, library, biology/chemistry lab, physics lab, and an art/home economics room. All classrooms from Pre-K4 through twelfth grade are equipped with interactive whiteboards and projectors. Chromebooks are available for elementary and middle school students, and high school students follow a bring your own device (BYOD) program. NUI is looking forward to building Phase III of the permanent school structure, which will provide a cafeteria, a gymnasium, and specially-purposed classrooms.