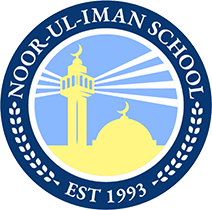 Welcome from Head of School
Welcome from Head of School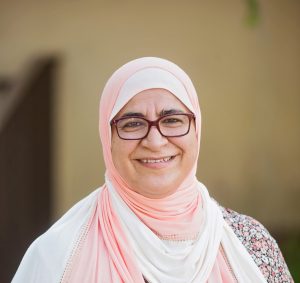 At NUI we are grateful for the blessing of being able to have an institution that provides an Islamic education where children are reminded of their purpose in life, reminded of Allah (SWT) and His Messenger, and their connections to one another and their community. Our focus at NUI is to nurture the fitrah state and help children develop holistically in partnership with their families. The benefits of an Islamic school education cannot be measured merely by courses, grades or certificates, but the true benefits lie in the condition of the heart and its nearness to Allah (SWT) and His Prophet Muhammad (SAW). Our students develop a sense of pride in being Muslim and they make lifelong friendships that help them maintain their sense of identity long after they graduate. Being part of the NUI family allows our children to learn with high expectations and have a sense of belonging and support both at home and at school. We help build a sense of brotherhood and sisterhood within the school and with the greater community by developing a charitable and service minded holistic view of a Muslim's role in the world.
We believe that the spiritual and religious grounding is the basis but that a competitive and rigorous academic program is essential for each student to fulfill their potential in whatever endeavor they choose. Noor-Ul-Iman School has a rigorous academic and co-curricular experience. NUI has an enhanced Arabic, Quran and Islamic Studies Program. For our students' physical, emotional and psychological health, we have enhanced our sports and wellness programs and provide counselors who help with vital skills and motivation, as well as college and career readiness programs for HS students. Students have core academic courses, STEAM electives, art and culinary arts classes, courses that focus on critical thinking and analysis, and college prep courses. Our partnerships with local community colleges and universities allow students to earn college credits while in high school. The number of extracurricular activities and clubs is based on students' interest and we continue to add as more students request clubs in an array of fields.
At NUI we believe students should be the hallmark for stellar character and academic achievement and serve as models for others as they develop their understanding of Islam and apply it to daily life. We are ever grateful for the countless blessings bestowed upon us by Allah (SWT) and we understand that we live in privilege and bounty. May Allah (SWT) protect and guide all of our families and loved ones. May His Noor fill our lives and our hearts and may Noor-Ul-Iman continue to be the light for our present and future generations!
We invite you, like our current students, to explore all that Noor-Ul-Iman School has to offer. Come experience the NUI DIFFERENCE!
Sincerely,
Ms. Leila Shatara, Head of School