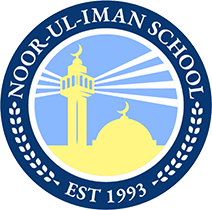 Welcome from Head of School
Welcome from Head of School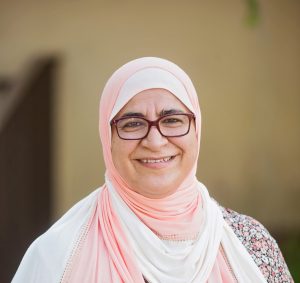 I would like to take this opportunity to welcome our new families and welcome back existing families. Noor-Ul-Iman School has a rigorous academic and co-curricular experience. NUI has an enhanced Arabic, Quran and Islamic Studies Program. Students are provided with counselors who help with vital skills and motivation, as well as college and career readiness programs for HS students. We have also enhanced our physical education and wellness program. Students are able to take advantage of art and culinary arts classes at different grade levels. Our staff continues to learn, develop and incorporate new strategies throughout the school year. We have instituted a series of live-on campus events for our students. Spending valuable time with our friends and colleagues has definitely been a welcome break from being online!
This isn't the way we imagined the school year would be, but we are so proud of our NUI families for their dedication and positivity as we turn these challenges into great opportunities. It is truly the combination of our faith and our families that strengthen us and uplift us during hard times. Our NUI family, along with our personal families, give us the courage to face a pandemic and emerge stronger than we ever thought possible.
At NUI we are continually reminded just how grateful we are to have access to a private education where children are reminded of their purpose in life, their connections to one another, their community and their Creator on a daily basis. The benefits from an Islamic school education cannot be measured merely by courses, grades or certificates, but the true benefits lie in the condition of the heart and its nearness to Allah (swt) and His Prophet Muhammad (S). Our students develop a sense of pride in being Muslim and they make lifelong friendships that help them maintain their sense of identity long after they graduate. Being part of the NUI family allows our children to learn with high expectations and have a sense of belonging and support both at home and at school.
At NUI we believe students should be the hallmark for stellar character and academic achievement and serve as models for others as they develop their understanding of Islam and how to apply it to daily life. We are ever grateful for the countless blessings bestowed upon us by Allah and we understand that we live in privilege and bounty. This pandemic has poignantly highlighted the disparity in our communities on local, national and global levels. We are very proud of our students in the Community Service Club and Disaster Relief Committee, as well as our families who support them, who have eagerly stepped forward to help our brothers and sisters in Islam as well as the entire South Brunswick and surrounding communities who are faced with hardships that most of us have never had to face. They truly embody the character of true Muslims as they stand strong for those who are in need. May Allah subhanahu wa ta'ala protect and guide all of our families and loved ones. May His Noor fill our lives and our hearts and may Noor-Ul-Iman continue to be the light for our present and future generations!
Sincerely,
Ms. Leila Shatara, Head of School