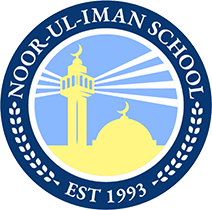 Covid-19 Protocols
Masking:
Wearing a mask is optional for students, staff, parents and visitors.
Health Screening:
Symptom screening, masks & hand hygiene are proven strategies to reduce risk.
Vaccinated & unvaccinated individuals should monitor their health daily.
Please review these symptoms daily and keep your child home if he/she has any of the following symptoms:
• Loss of taste or smell (primary symptom of Covid)
• Fever (100 Degrees F) (primary symptom of Covid)
• Shortness of Breath (primary symptom of Covid)
• Difficulty Breathing (primary symptom of Covid)
• Chills
• Body Aches
• Nausea
• Vomiting
• Headache
• NEW ONSET COUGH, SORE THROAT, CONGESTION or RUNNY NOSE
Covid-19 Positive Individual:
Individuals regardless of vaccination status who test positive should stay home for 5 full days after the onset of symptoms or if asymptomatic after the positive test.
• Day 0 is the first day of a positive test or symptoms.
• Day 6 is the day the individual can return to school, if fever/symptom free (without the use of fever-reducing medication for 24 hours.)
• Individuals must wear a mask from Day 6 to Day 10 in all school activities and school settings. It is the responsibility of the individual to adhere to these guidelines.
• There is no test requirement to return to school.
Close Contacts:
Close Contact is defined as being 6 feet of someone with suspected or known positive Covid-19 individual for 15 minutes during a 24-hour period.
Individuals would be considered exposed to someone with Covid-19 from 2 days prior to symptom onset (or positive test date if asymptomatic) to 5 days after onset.
Students and staff, regardless of vaccination status, who are identified as close contacts or have been exposed to a positive Covid individual, may continue to attend school as long as they remain symptom free and wear a mask while at school for 10 days following exposure.
IMPORTANT: Please notify your child's division office and school nurse ( nurse@nuischool.org) of a positive Covid-19 test result or exposure to an individual with Covid. NUI is required to continue reporting positive Covid-19 cases to the New Jersey Department of Health on a weekly basis.